Online Shop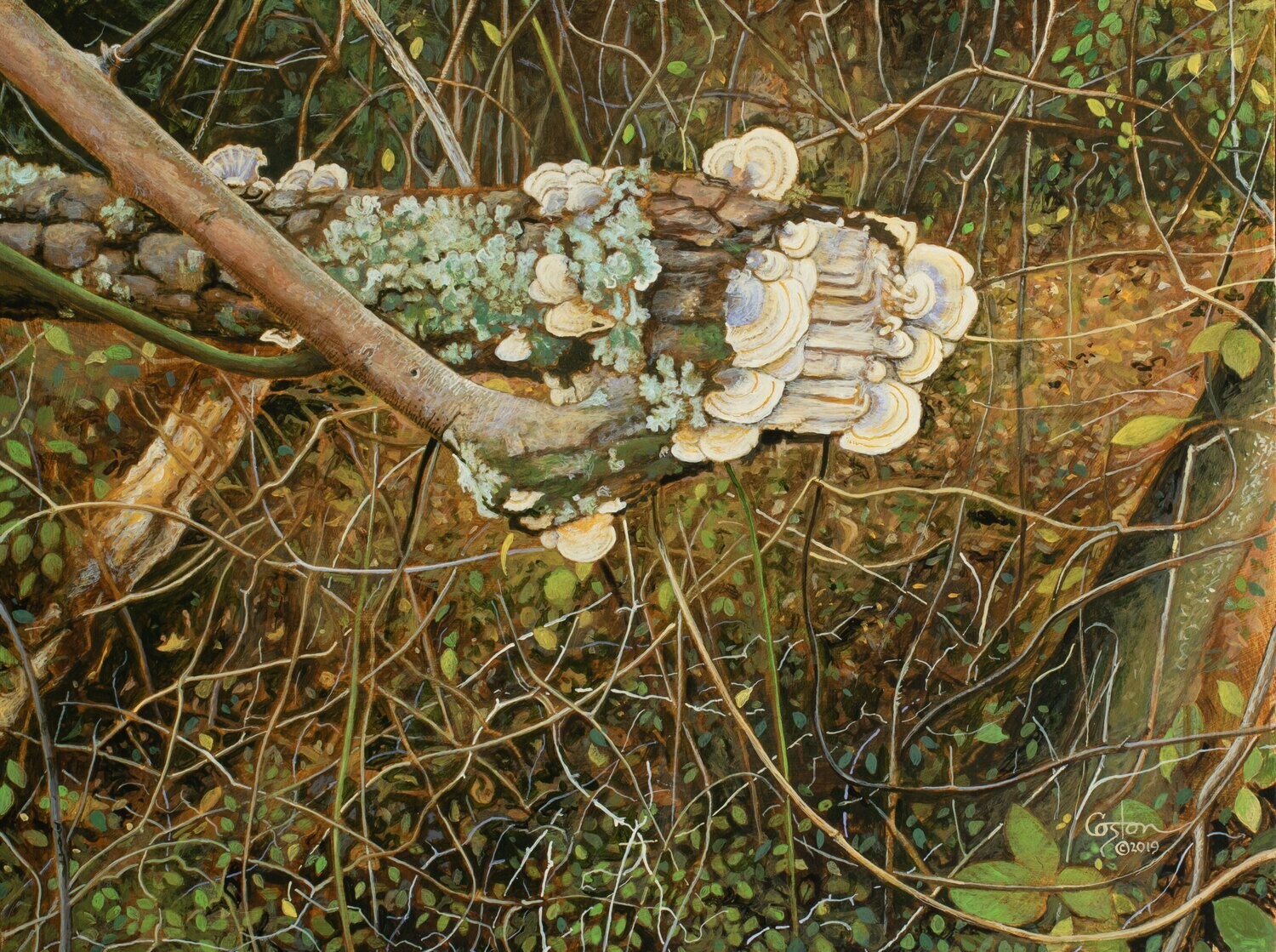 Undergrowth - Original Painting
00003
Product Details
I take a bike ride around Lake Fayetteville just about every single day. One day, I rode past this old log with its fantastic collection of fungi growing on one end. I knew I'd have to paint it, there's no way I could pass up those interesting shapes and colors.
"Undergrowth" is an original acrylic painting, 12 x 15.5 inches, on masonite board.
This painting is sold unframed. The frame shown in these images is for display purposes only.

Free standard shipping in the US. Contact me for expedited shipping. Contact me at info@costonart.com with questions!
Save this product for later